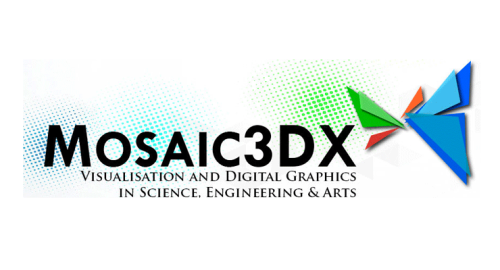 The Away Foundation is pleased to announce its participation in the Mosaic3DX conference, occurring this month on the 30th and 31st October at the Microsoft Research Center in Cambridge, UK.
Mosaic3DX is a science & technology conference focusing on imaging, visualisation, and 3D graphics systems. We'll be presenting a hour-long session on Away3D, and be available for discussion and demos in the exhibitors hall throughout the rest of the conference.
Tickets are still availble for 2-day passes, and we feel attendance at the conference will be well worth it – notable items on the schedule include presentations from Microsoft, Unity, Autodesk and the Khronos Group.